About Susie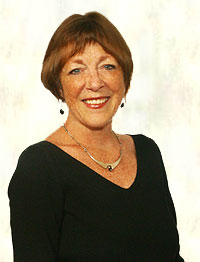 Since my father was an officer in the Air Force, my childhood family often moved from one location to another. I was born in Germany, lived in Florida, New Mexico, Louisiana, Maine, and, Southern California. I had many wonderful living experiences often along the coastline or in the mountains. I saw even more of our wonderful and diverse country on long road trips as we headed to each new destination. I was a truly lucky child to have had this experience.
My first introduction to Mendocino was in 1963. Two pivotal changes were taking place. My father retired from the Air Force, and was embarking on life as a civilian, and my grandparents were building their "dream" retirement home just south of Fort Bragg. Our family stayed with my grandparents while my father looked for employment with an airline company in Southern California. We did eventually settle in So Cal, but we visited the Mendocino coast frequently. Somewhere along the line, I fell in love with the area. Moving constantly, as had been my experience all of my life, I finally grew roots here beginning in 1981, with my then 9 year old son Jordon. It is the best move I've ever made.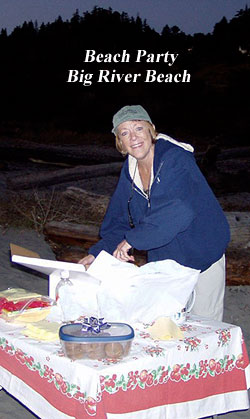 As a single mom, I supported my family of two as a dental auxiliary and dental office manager. I am a people person, so I came to know many of the wonderful members of our community through my work. I also became involved in several community organizations including The Kelley House Museum and the Soroptimist International of Mendocino.
It was in Mendocino that I met my husband, Forrest Francis. Forrest is a licensed Land Surveyor and has been a member of the Mendocino Volunteer Fire Department for 30 years. We are living happily ever after in the house we built 16 years ago. I suppose the process of purchasing property and building a home is why I became intrigued with the idea of real estate as a career.
I became a licensed REALTOR® in October, 2000. It was the perfect career move for me. I love every aspect of it; the interaction with people, sharing the lore of our coastal area (which has a rich history), and helping to find the property that is right for my clients. More often than not, my customers remain my friends. I look forward to many more years of providing my services as a REALTOR®.